Narita Airport (formerly also known as New Tokyo International Airport) is located in the city of Narita in Chiba Prefecture, about 60 kilometers outside of Tokyo. It consists of three terminal buildings: terminal 1, terminal 2 and terminal 3. Terminal 1 and 2 each have a railway station in their respective basements. Terminal 3 serves low-budget airlines and is connected with terminal 2 by a pedestrian walkway. Free shuttle buses operate between all three terminals.
Narita Airport is connected with central Tokyo by multiple rail and bus lines
Narita is the predominant international airport in Japan, handling around 50% of the country's international passenger traffic and 60% of its international air cargo traffic. As of 2013, Narita was the second-busiest passenger airport in Japan (after Haneda Airport in Tokyo),[6] and was the tenth-busiest air freight hub in the world. Its 4,000-metre (13,123 ft) main runway shares the record for longest runway in Japan with the second runway at Kansai International Airport in Osaka.
You also can see:
Airport Advertising at Haneda Airport
Airport Advertising at Kansai Airport
Airport Advertising at Narita Airport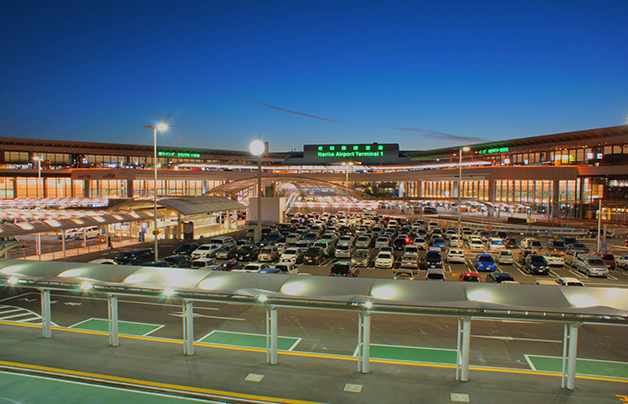 Narita International Airport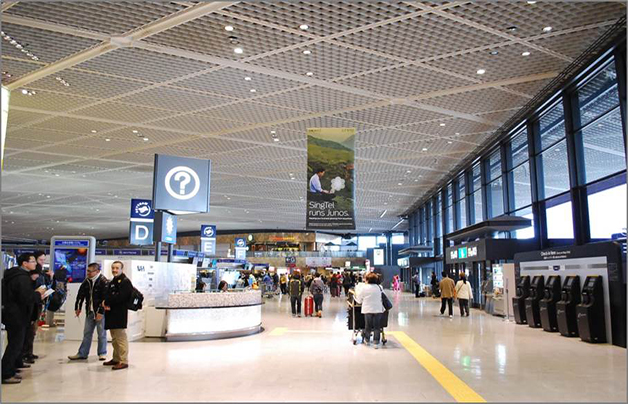 Narita International Airport
At Japan. Airport Advertising is becoming a main channel for advertisement of famous brands, Airport Advertising also plays an important role in improve the brand and marketing strategy. 24HCo glad to bring this most innovative form of advertising to valued customers.
For more detail, Please contact:
Direct Marketing and Airport VIP Service Desks : Tan Son Nhat International Airport HCM City & Danang Airport City.
Marketing Office : 46th Floor, Bitexco Financial Tower,2 Hai Trieu Street, District 1 - HCM City-Vietnam.
HCM City Branch and Guest Entertainment : 799 Nguyen Van Linh Street, Phu My Hung, District 7 - HCM City.
Admin Office: B94, 2nd Floor, Oriental Plaza, 685 Au Co, Tan Phu District, HCM City
Contact Information:
Hotline: +8490.666.8824
Tel: (+84) (028) 6287 6017 - Fax: (+84) (028) 6287 6045
Email: 24h@24hco.com
Website: www.24group.vn - www.24hco.com