Kansai International Airport is one of Japan's most important international airports. Located on a man made island about 40 kilometers south of central Osaka, Kansai Airport was opened in 1994, taking over all international and some of the domestic air traffic formerly handled by Osaka's Itami Airport.
Kansai Airport has two terminals. Terminal 1, the main terminal, is housed in a long, modern building and serves both domestic and international flights by regular airlines. The railway station is located directly adjacent to it. Added in 2012 in a more remote, spartan building, terminal 2 serves low-cost airlines (LCCs). It has fewer bus connections and no train service, and is connected to terminal 1 and the railway station by a free shuttle bus.
During the 2006 fiscal year, KIX had 116,475 aircraft movements, of which 73,860 were international (31 countries, 71 cities), and 42,615 were domestic (19 cities). The total number of passengers was 16,689,658 of which 11,229,444 were international, and 5,460,214 were domestic, sixth in Japan and second in Osaka area. However, in 2009, airport traffic has fallen by almost 20% in just two years to 13.4 million. In 2010 airport traffic had risen to over 14 million, with international passengers accounting for approximately 10.4 million and domestic passengers accounting for approximately 3.7 million. Freight volume was at 802,162 tonnes total, of which 757,414 t were international (18th in the world), and 44,748 t were domestic. The 4,000 m × 60 m (13,123 ft × 197 ft) second runway was opened on 2 August 2007. As of June 2014, Kansai Airport has become an Asian hub, with 780 weekly flights to Asia and Australasia (including freight 119), 59 weekly flights to Europe and the Middle East (freight 5), and 80 weekly flights to North America (freight 42).
You also see
Airport Advertising at Haneda Airport
Airport Advertising at Narita Airport
Airport Advertising at Kansai Airport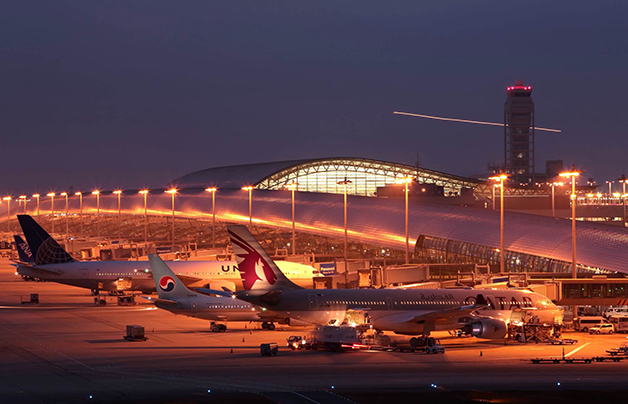 Kansai International Airport (Osaka)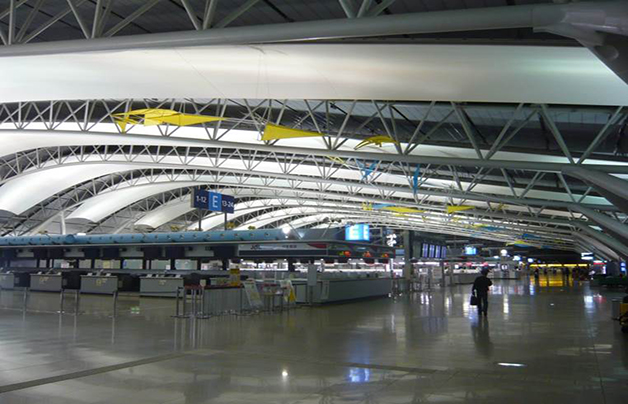 Kansai International Airport
Advertising at Kansai International Airport helps to transfer your brand to millions of passengers. It brings to valued customers positive advantages to improve brand.
For more detail, Please contact
Direct Marketing and Airport VIP Service Desks : Tan Son Nhat International Airport HCM City & Danang Airport City.
Marketing Office : 46th Floor, Bitexco Financial Tower,2 Hai Trieu Street, District 1 - HCM City-Vietnam.
HCM City Branch and Guest Entertainment : 799 Nguyen Van Linh Street, Phu My Hung, District 7 - HCM City.
Admin Office: B94, 2nd Floor, Oriental Plaza, 685 Au Co, Tan Phu District, HCM City
Contact Information:
Hotline: +8490.666.8824
Tel: (+84) (028) 6287 6017 - Fax: (+84) (028) 6287 6045
Email: 24h@24hco.com
Website: www.24group.vn - www.24hco.com